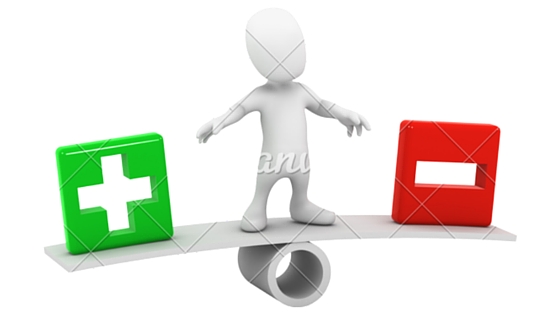 Balance. This ever elusive concept. How do you achieve it? Is there any such thing as perfect balance? This is a huge one for me and I had to seriously ask myself whether it was even worth writing about as it is such a big old topic with loads of opinions which are not necessarily helpful. But the reality is, with so many important things requiring our attention, usually round about the same time, we are going to have to find a way to master this art i have called juggling . And as much as I know this applies to both men and women, I believe you would agree with me if I said women, especially moms, seem to feel the pressure to achieve this balance much more than men. I know I have experienced (and still do) my fair share of that pressure. As a result I am constantly on the look out for what others have to say on the matter, whilst I find what works for me. Here's what these well-known moms had to say on the matter:
1.
Christine Caine
(International speaker, wife and mom of two..amongst other duties)- "I myself have to constantly adjust my life..I think the less we try to create an A+ B =C and a formula and the more we allow it to be something that's organic and spirit-led, the more effective we will be" (excerpt taken from the "Q&A Week 3: Marriage, Motherhood and Ministry" podcast. Listen
here
)- I really loved listening to Chris on this topic especially as she debunked some un-biblical, stereotypical  view points. Most importantly, I think what she shares in this podcast will break chains of guilt off women who have desired more than just being good wives and mothers.
2.
Alicia Keys
(recording artiste, wife and mom of two)- "It's tough. What I've realized is that you can schedule yourself into your life. Not to say that it's easy!...I make sure to schedule time with myself and my husband, just like I make sure that there's plenty of time for us to be together as a family" ( 2012 Interview with Wonderwell. See full post
here
). And I agree. Tough sometimes feels like an understatement but recognise that it is a challenge that can be managed with the right tools.
3.
Amy Grant
(recording artiste wife and mom of five (yes, five!))- "When you lean into faith, you approach life with a kind of trust. Not that everything in life is going to go perfectly, but there is a purpose for everything." (Excerpt from Belmont Vision article. See full article
here
). Trust. Very vital. Or you would drive yourself crazy with what you could have/should have/would have done better.
4.
Jada Pinkett-Smith
(Actress, business woman, mom of two (three if you add her step-son)- "You always have to remember to take care of you first because when you stop taking care of yourself, you get out of balance and you really forget how to take care of others" (Not sure of the source but you can watch full interview
here
). Another interview I really enjoyed. There's just something about having 3 generations of women sit in a round table discussion...anyway, I digress...Jada in her usual fierce, no-nonsense manner gives an honest view on balancing life as a wife and mom.
5.
Erica Campbell
(recording artist, reality TV star, wife and mom of three)- "I take one day at a time. I don't try to do everything (I know that sounds..kinda crazy cos it seems like I do everything" (TV Episode of Being titled  "Being Erica Campbell). Ha! Ya think?? Watching this woman juggle so much, makes 
me
feel tired! You guys probably already know I have massive love Erica. As an artist, yes. But she resonates even more with me as a person and fellow woman, probably because I can draw quite a few similarities in our lives. For instance, she mothers 3 little persons like me and the roles of our husbands (as it relates to our artistry) is almost identical. This show was quite a good insight to the life she leads. You may be able to catch re-runs on the BET website.
Tosé's Two Cents: What I've learned so far...
Put God first: Spend time with him. Seek first His kingdom and righteousness...(fill in the blank space) and everything else tends to fall into place.
Don't try to be like everyone else. Find out what works for you and your family and do that
It helps to be super organised. Check my post on this here.
You give a lot and are constantly pouring out. Make time to replenish yourself!
Ask for help! Delegate where you can.
Don't try to do everything. Recognise times and seasons. There's a time for everything
It's tough! Recognise that and seek support where you need it. Remember loads of people are in generally in the same boat as you
You WILL drop the ball- take a wrong turn, make a wrong choice- sometimes. Don't beat yourself up about it. Learn and move forward, trusting God's grace is sufficient to fill in the cracks and knowing His strength is made perfect in your weakness.
So, I'd really like to hear from you. Tell me: what works for you? Be sure to leave a comment on your best 'balance' tips below (PS: you'll have to login or register to comment. Should take you about 30 secs. Thanks!)
Thanks a million to taking time out of your busy schedule to read this. Be sure to share if you found it useful.
Much love and blessings,
Tosé