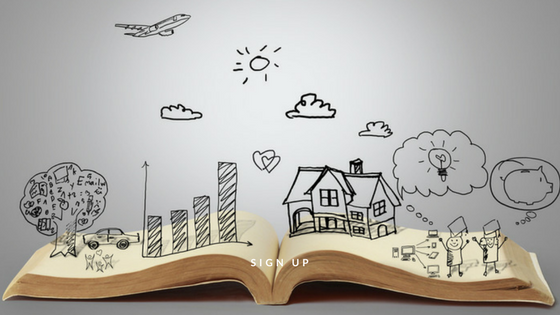 I've been really intrigued by studies I have come across on how much writing down your goals AND reviewing them consistently affects your ability to achieve them...by 42%! How? Well, it's simple: writing down your goals and reviewing them tells your mind that you really, really want this and mean it and somehow prepares to make provision for it.

The result? An igniting a new level of productivity and ideas that simply 'thinking' won't achieve.

Isn't it amazing that the bible instructs that we: 'Write the vision and make it plain'? Yeah, this stuff was God's idea!

Writing brings clarity and allows those dreams of yours start the journey from just wishes to reality. Personally, I have noticed when i write down my goals I connect dots along the path to achievement that just weren't obvious to me while they were still in my head. If that's no encouragement to get to writing, I wonder what is.

Err...and no you don't have to be a master at writing, or an author. In fact, it is preferable to write in your 'every day voice' if you know what I mean. No word crafting necessary. Just write as clearly as you see it in your head. Not just once but constantly. Everyday if you can manage it. If like me, you are all about fulfilling purpose then this activity is not optional. 

Now talk to me: Do you write down your goals and dreams? If you do, how many have you ticked off so far, if any?