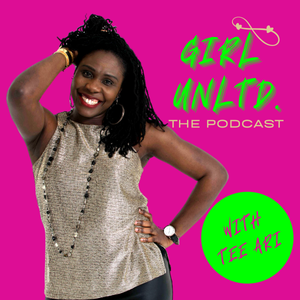 This is the very first Girl Unltd. Podcast episode!  
In this solo episode, listen as Tee Ari shares about her life and the reason heart behind Girl Unlimited mission  
Some bits from the episode...  
Girl Unltd was a dream of 4 years in the making Tee had a burden to create a space where women like her would feel comfortable being unmasked and vulnerable and feel inspired to stretch and break out of limits placed by life and society to reach for their most daring dreams.
Girl Unltd is being built on the foundation of COURAGE.